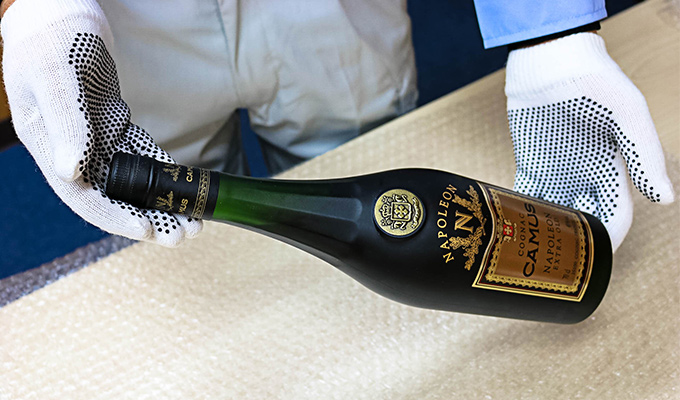 1
Special Packaging for bottles
Take out the bottle,check the appearance carefully to confirm there's no damage or leakage.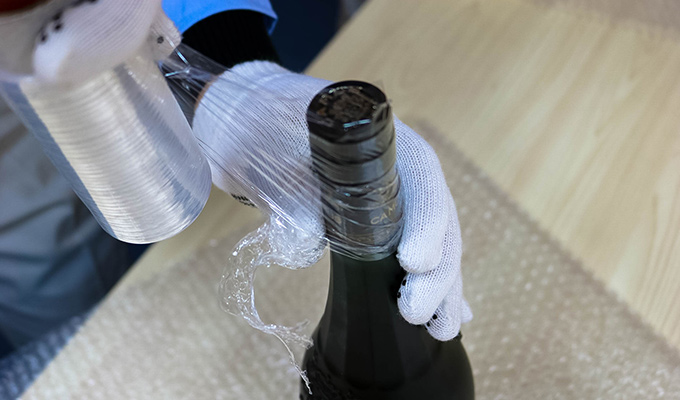 To use additional plastic wrapped around the bottle mouth to prevent packing off or liquid leakage during shipping if needed.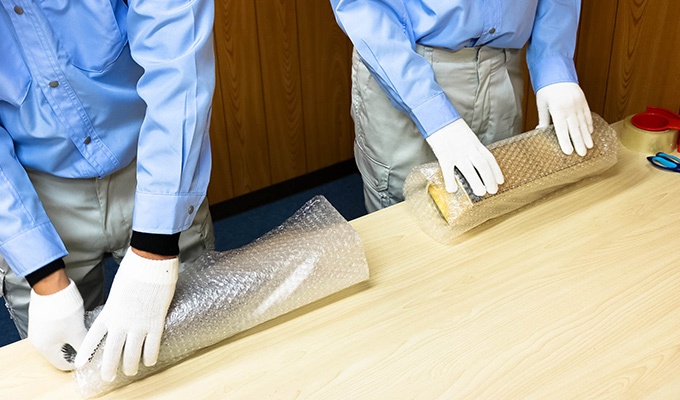 Use the bubble papper to wrapped the bottle completely.Wrapped around it three or more circles then use the arrow to marked the direction of the bottle mouth.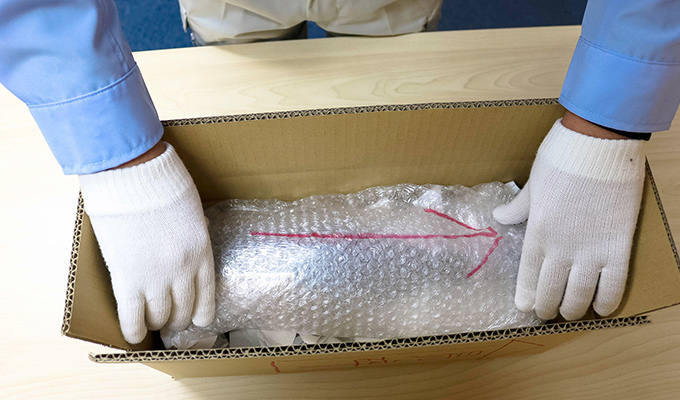 4
Put it in special carton for bottles
Put it into the special carton for bottles, placed the buffer material to ensure items won't be shake.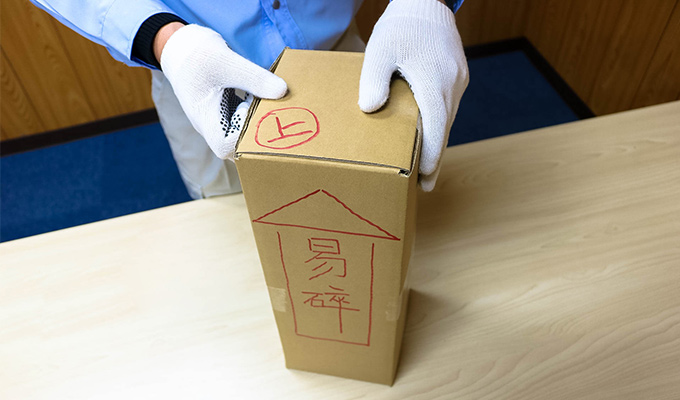 5
Packaging sealing Completed
The sealing is complete, Now the safety of the bottles / highly priced items / fragile goods has been greatly improved.

TRANSBANG:
Due to it's easy to have collision / shaking / crashed during shipping, so we must to ensure the items packaged properly-in order to delivery to the customers safely.
お客様のお手元に商品を安全にお届けするためには、運送途中での衝突・揺れ・落下等のダメージを最小限にするためにしっかりとした梱包が必要です。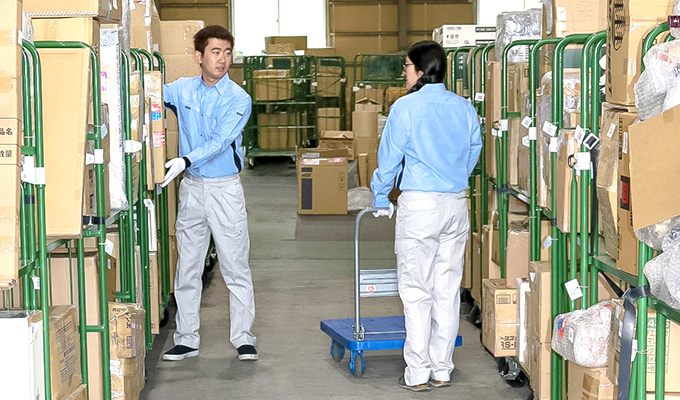 Like air cleaners, auto parts, furniture, fishing rods and other large commodities need two people to operation in the same time.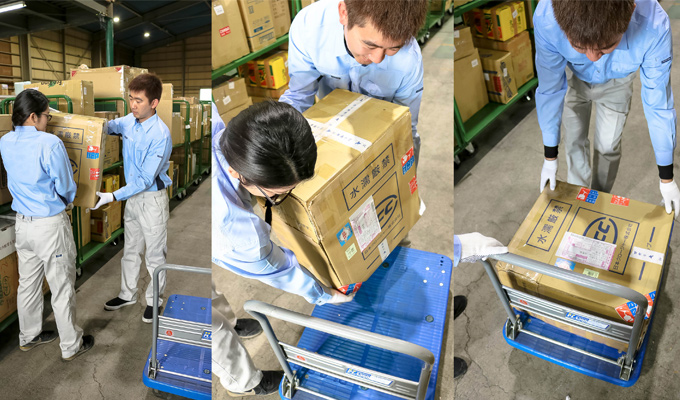 2
Pick up from a large cage
In accordance with the pick up list to select items, after package confirmation and check the marks of outside box then move carefully to the cart.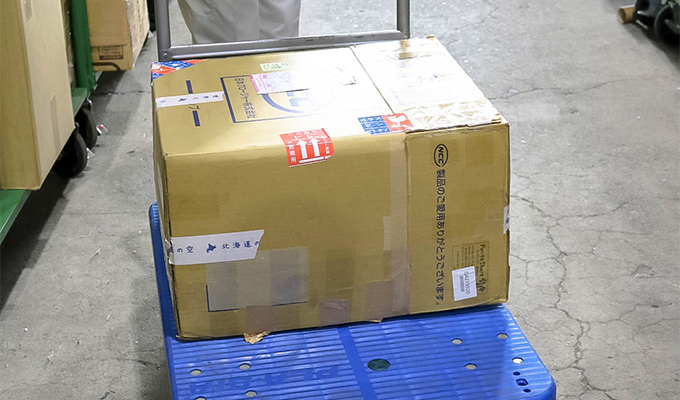 3
Large commodity stacking
Keep the cartons flat and not tilted to avoid damages of precision instruments or 3C products.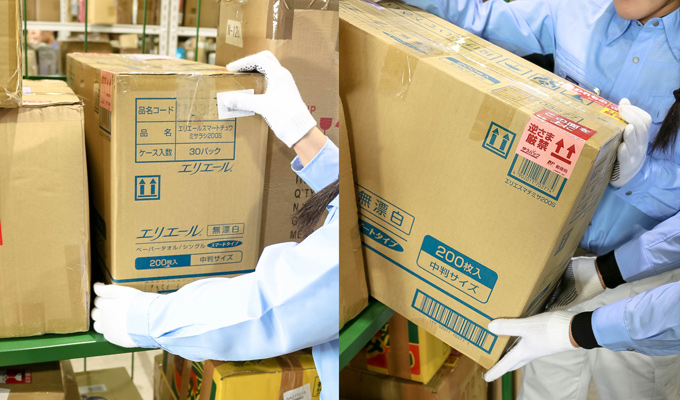 4
According the commodity marked for handling
Each item has a separate product mark (Direction / Fragile / Do not cut), which is what we would pay special attention on.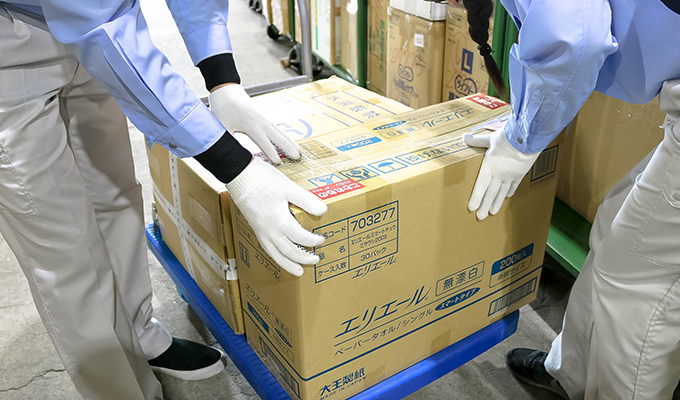 Take the cart to the large commodity handling area for further processing.

TRANSBANG:
The quality of Japanese home appliance are excellent and price is concessions also very popular. Choose Transbang services to receive packages quickly and easily.
転送のサービスをご利用いただき、日本の優れた商品・良心的な価格の人気家電製品を便利で素早く入手いただけます。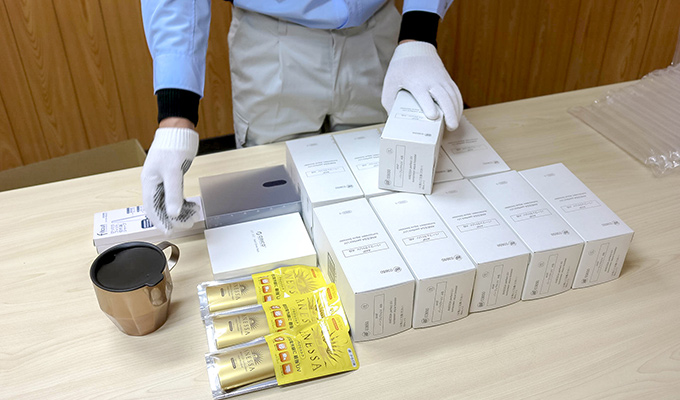 1
Take out the items which were waiting to be packed
Customers shop items in variety platforms,Choose Transbang to consolidate packages then forward ship out could save lots international shipping fee.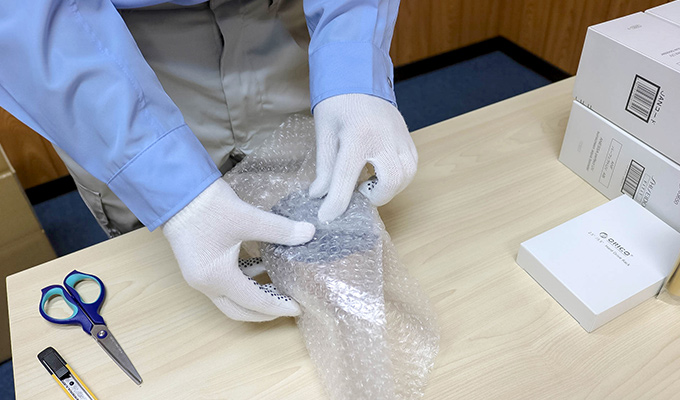 2
Individual item to strengthen protection packaging
Depending on the commodity status,initiative to use bubble paper to wrap merchandise and to strengthen the protection packaging of individual items.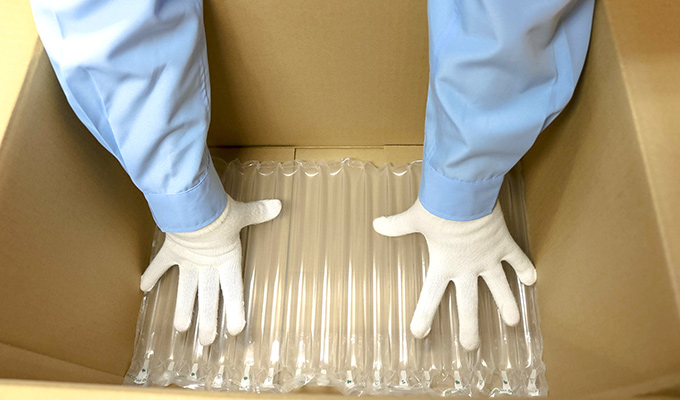 3
Use new carton box for consolidated packaging
Put all items into the new carton,use "strengthen packaging" services items will do the air column for six sides wrapped procedures.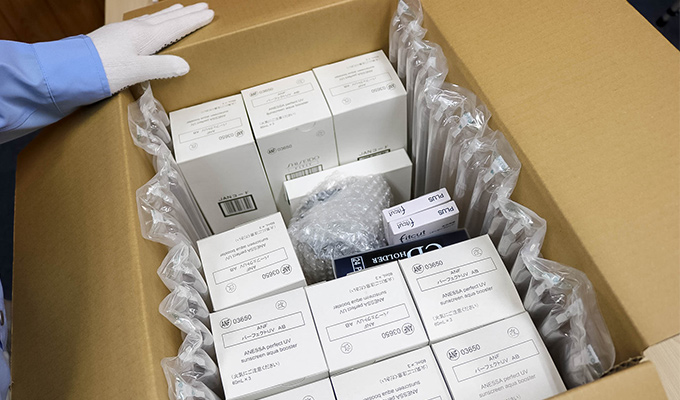 4
Put all items in cartons
The customer to buy a number of goods into the carton, arranged neatly, fill the buffer paper or gas column, to prevent the goods shake.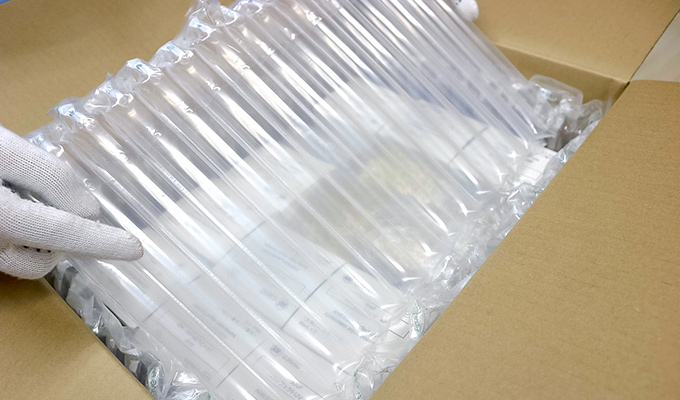 Use "Package consolidation" and "strengthen packaging" services to help commodities more favorable and safe delivery to the destination.

TRANSBANG:
To take care each packages diligently and let every member enjoy our safe,high-quality services is our proud of the work objectives.
全ての商品に心を込めて安心・便利なサービスをお客様に提供させていただき、ご満足していただけることこそが、弊社スタッフにとっても誇りであり、より良いサービス向上への目標でもあります。